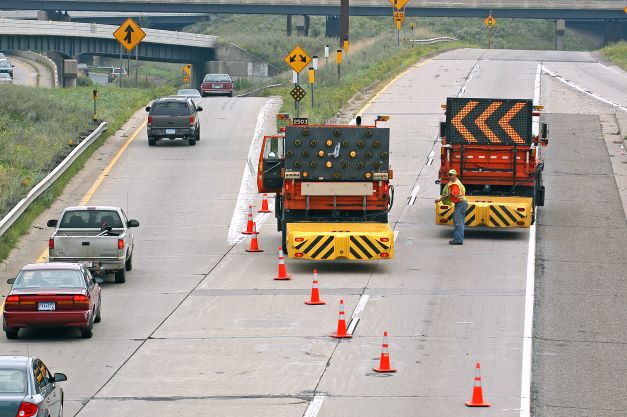 This three-hour seminar, hosted by Minnesota LTAP, provides an overview of basic traffic control procedures for work zones. The latest in traffic control devices and safety devices are presented, including several unique approaches to traffic control and methods for reducing risk and liability.
Dates and Locations
The workshop runs from 9 a.m. to noon (registration begins at 8:30 a.m.) at the following dates/locations:
Jan. 18/St. Cloud
Jan. 23/Rochester
Jan. 26/Duluth
Jan. 30/ Rosemount (waitlist)
Feb. 2/Detroit Lakes
Feb. 6/Shoreview (waitlist)
Feb. 13/St. Cloud
Feb. 16/Shoreview (waitlist)
Registration and Cost
Please visit the workshop web page for more information and to register or contact Samantha Redmond at redmo062@umn.edu.
Cost is $35. Please note: There is no registration fee for Minnesota public works personnel who are members of a tribal nation or who work for a tribal nation.
Who Should Attend
Supervisors, traffic-control designers, engineers, local and regional utilities personnel, construction contractors, consultants, and public works personnel who conduct job duties in a work-zone.
Course Instructor
Mike Leaf, Warning Lites, has 25+ years of experience teaching and providing guidance on work zone devices and installation.
Credit
To the best of our knowledge, this course/activity meets the continuing education requirements for 3.0 PDHs as outlined in Minnesota Statute 326.107. More information concerning continuing education for professionals is online.
Sponsors
This workshop is presented by the Minnesota Local Technical Assistance Program (LTAP) at the Center for Transportation Studies, University of Minnesota. Minnesota LTAP is sponsored by the Minnesota Local Road Research Board (LRRB) and the Federal Highway Administration (FHWA). This course is subsidized through funding from LRRB and FHWA.