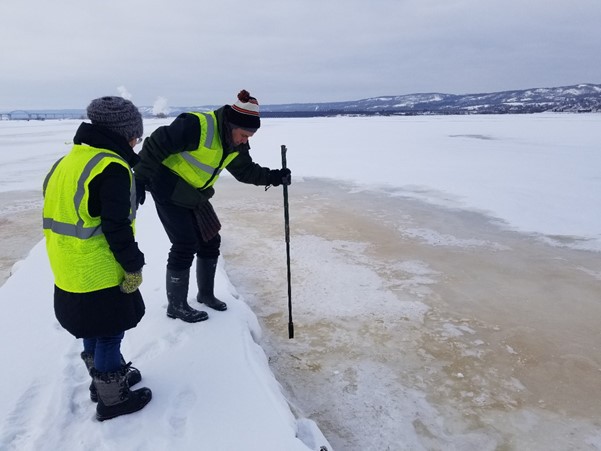 New research explored the environmental impacts of an alternative to road salt—potassium acetate, which is effective on ice at lower temperatures. Minnesota's winter roads have been effectively treated for decades with chloride-based mixtures for anti-icing and deicing. Salt, however, corrodes steel in vehicles and infrastructure. Additionally, chloride runoff harms the aquatic environment. For example, up to 70% of road salt applied on Minneapolis-St. Paul metropolitan area roads ends up in groundwater aquifers and nearby lakes, many of which exceed regulatory limits for chloride concentrations.
Potassium acetate-based deicers are a promising alternative. Effective at lower temperatures than road salt, potassium acetate is less corrosive to steel and generally degrades in the environment faster. Research on the environmental impacts of potassium acetate runoff into soils and bodies of water has been limited. But there is evidence that it results in a high biochemical oxygen demand (BOD), which may deprive aquatic life of needed oxygen.
The Local Road Research Board (LRRB) and MnDOT explored the impacts and persistence of potassium acetate in the environment in two companion research projects conducted by research teams from the University of Minnesota and Iowa State University (ISU), . The shared goal of these projects was to investigate the fate, transport and degradation of potassium acetate used as a deicer or anti-icer, and its toxicity to biota.