A new guidebook compares the eight most widely used fleet management software tools by Minnesota agencies. Costs, equipment needs, tracking features, financial analysis applications and other attributes are reviewed. Guidance is provided for interpreting the data produced from software, along with key considerations and features for agencies to consid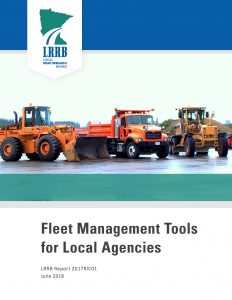 er when selecting tools, including cost, fleet size, software capabilities, customer support and work order generation.
Three approaches to fleet replacement planning are presented, in addition to case studies of agencies that use spreadsheets, software and specific fleet replacement strategies.