This handbook is a training guide for snowplow operators to learn the tools, best practices, and limitations of snow and ice control.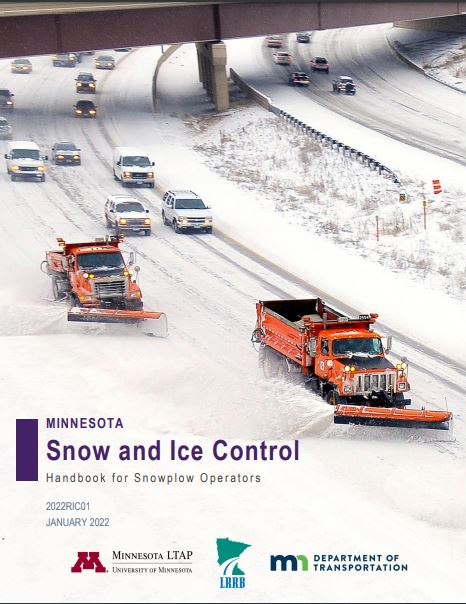 It encourages progressive changes in snow and ice control practices that help reduce salt/sand use and environmental impacts while meeting the safety and mobility needs of roadway users.
Practices such as anti-icing, prewetting, and pretreating are emphasized. Various research projects and reports are cited to support recommended practices. Also included are standard best practices expected in a quality snow and ice control program.
View the Handbook (Revised January 2022)
Related Resources