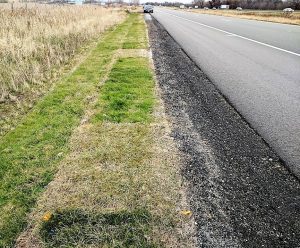 Keeping Minnesota's roadsides green is about more than just aesthetics—healthy turfgrass can improve water quality, reduce erosion and road noise, and provide animal habitat. However, harsh conditions such as heat, drought, and salt use can make it difficult for roadside turfgrass to thrive.
Researchers tested a wide variety of turfgrass cultivars over several growing seasons—in both urban and rural environments across five states and published their results on a website.
This multi-state research project aims to provide participating departments of transportation (DOTs) with unbiased, up-to-date information about the performance of turfgrass cultivars when used on roadsides in the northern United States.
Learn more by visiting the research project page.