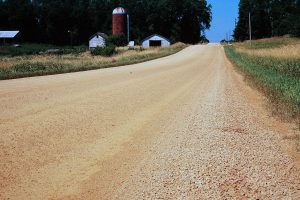 The Local Road Research Board is hosting "A Guide to Successfully Convert Severely Distressed Paved Roads to Engineered Unpaved Roads" on Oct. 29, 2019 from 10 – 11:30 a.m. CST. Dr. David Jones (UC Davis) and Laura Fay (Montana State University-Western Transportation Institute) will be presenting. This webinar will share the results of a soon-to-be-released guidebook.
Webinar Agenda
Introduction to unpaving
When is a road a candidate for unpaving?
Road Investigation
Designing an engineered unpaved road
Methods to successfully convert a paved road to unpaved
Life cycle Costs
Communicating about unpaving
Q&A – 30 min
How to Attend
Join by WebEx

Meeting number: 928 789 283
Password: GDzQZNmN

Join by phone
For more information, visit the research project page.