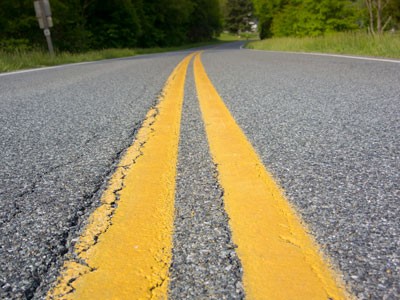 The University of Minnesota's Center for Transportation Studies is hosting a new workshop, "Extending Pavement Life through Pavement Preservation Techniques, Strategies, and Preventative Maintenance."
This workshop provides an overview of the available technology and tools that make implementing a pavement preservation program feasible. An effective pavement preservation program encompasses a full range of maintenance strategies, as well as rehabilitation treatments, with the goal of enhancing pavement performance (ride, quality, safety, service life, etc.).
Pavement preservation takes the maintenance process one step further by carefully choosing and timing pavement maintenance applications to extend the life of the pavement. Additionally, the workshop will introduce some new preventive maintenance technologies and allow time for specific discussions around attendees' needs.
Dates & Locations
The workshop is scheduled for 8:30 a.m. to 3:30 p.m. (registration begins at 8:00 a.m.) at the specified location on each of the dates listed below.
February 18, 2020—MnDOT District 6A, 2900 48th Street NW, Rochester, MN 55901
March 10, 2020—Hennepin County Public Works Facility, 1600 Prairie Drive, Medina, MN 55340
April 14, 2020—Arrowwood Lodge at Brainerd Lakes, 6967 Lake Forest Road, Baxter, MN 56425
Registration & Cost
Please visit the workshop web page for more information and for registration (online, by phone, or by e-mail).
Registration contact: College of Continuing and Professional Studies, ccapsreg@umn.edu, 612-625-2900
Cost (includes lunch):

$60 – Township and tribal representatives
$70 – City, county, state, and federal representatives
$150 – All others
Who Should Attend
This workshop is designed for engineers, managers, supervisors, and technicians responsible for asphalt pavement maintenance, design, and construction.
Course Instructor
Dan Wegman, P.E., Braun Intertec, has worked with DOTs and local government agencies in several states with pavement rehabilitation and preventive maintenance strategies. As a former MnDOT construction and bituminous engineer, and with over a dozen years working as a private-sector material supplier, Wegman provides technical insight with respect to materials, construction, and implementation.
Credit
This workshop qualifies for 1.0 Roads Scholar Program credit and 6.0 PDHs. See the workshop web page for more details.
Sponsor
This workshop is presented by the Minnesota Local Technical Assistance Program (LTAP) at the Center for Transportation Studies, University of Minnesota. Minnesota LTAP is sponsored by the Minnesota Local Road Research Board (LRRB) and the Federal Highway Administration (FHWA). This course is subsidized through funding from LRRB and FHWA.