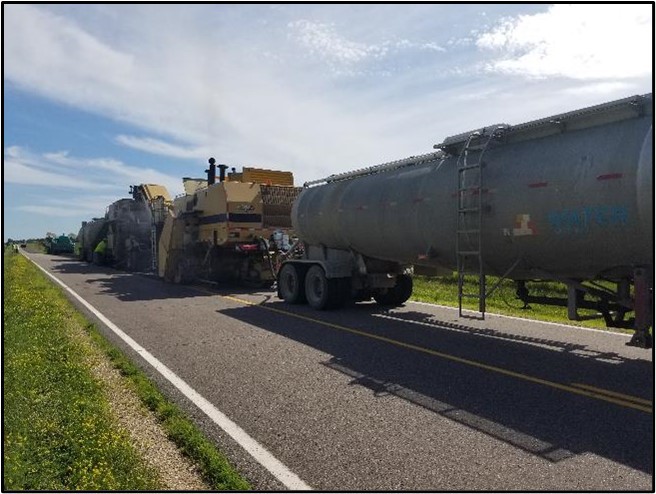 A new tool will help local road engineers reliably estimate the curing time of a cold in-place recycling (CIR) layer. This cost-effective and environmentally friendly asphalt repaving method will now be more efficient.
CIR involves pulverizing the top layer of old pavement, mixing it with water and a stabilizing agent such as emulsified asphalt, and reapplying the mixture to fill in holes and cracks. A final layer is added to seal and preserve the recycled pavement layer.
This process minimizes the need for using new material and transporting materials to and from the construction site. The recycled asphalt layer, however, must sufficiently harden before the top layer can be placed and the road reopened to traffic. Local road engineers needed to know how long it will take for curing to occur. New research identifies the factors that impact CIR pavement curing, including the types of materials used, the outside temperature and the compacted density of the recycled asphalt.
Researchers developed a Curing Prediction Model spreadsheet and guidance to reliably estimate the process time. This new knowledge will help to optimize construction schedules and minimize traffic disruptions.