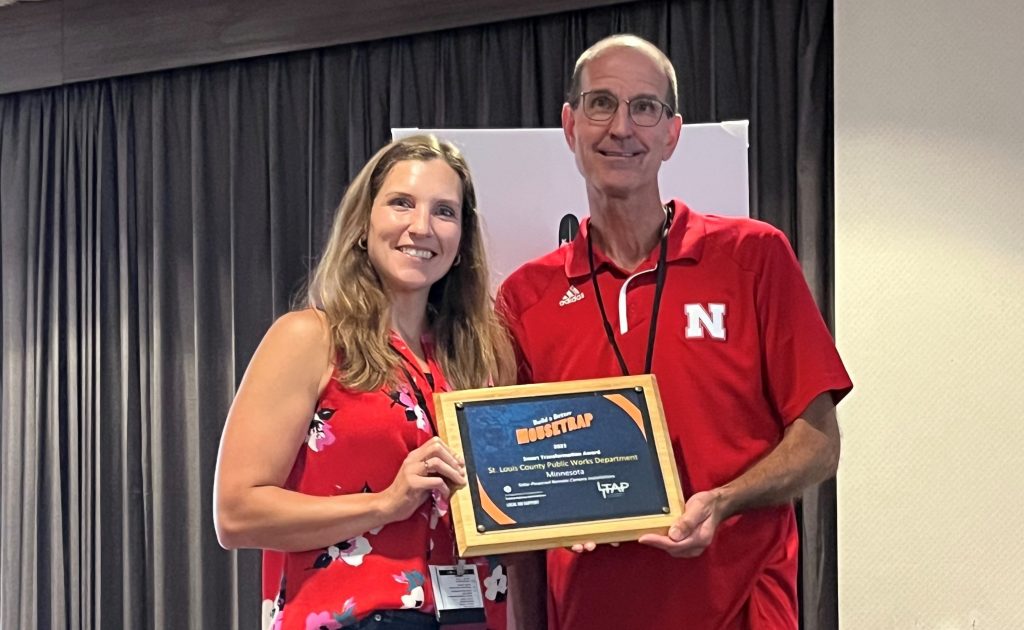 St. Louis County received the National Build a Better Mousetrap "Smart Transformation Award" for its Remote Camera Installation project. The award was announced at the National LTAP & TTAP Association annual conference in July.
As the largest county in Minnesota by area, St. Louis County has a challenge when it comes to monitoring road conditions during winter storm events in remote locations that can be difficult to access. County staff saw a potential solution in the Barn Owl, an inexpensive remote camera system.
The Barn Owl captures still images day and night and can provide short video clips. The county deployed 51 cameras in true field conditions and monitored their performance.
The cameras are compatible with most cellular networks and commanded remotely from the Barn Owl website. Once triggered, the camera captures an image of the current conditions along with the current air temperature. This image is then uploaded to the Barn Owl website making it possible to group the image and archive if later reference is desired.
The cameras are powered by either 12 AA batteries or an optional solar panel that contains a rechargeable internal battery. St. Louis County chose the solar panel option, which decreased service intervals and improved cold weather performance.
OPERA funding helps tailor camera system to county's needs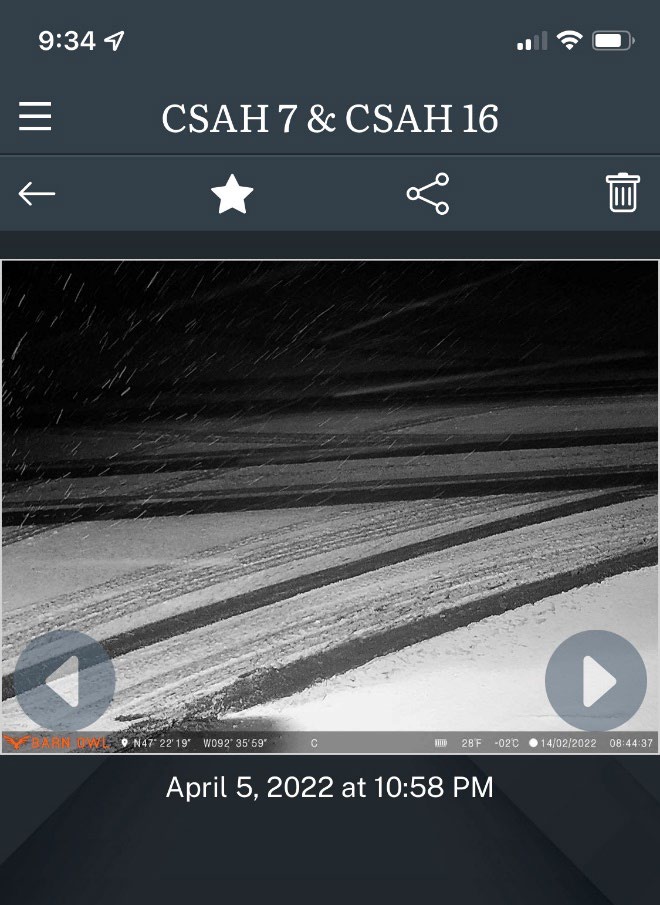 The county also used a Local Operational Research Assistance (OPERA) Program grant to enhance the camera system. Because St. Louis County has such a large network of cameras, it became apparent that efficiently sorting and classifying the cameras was an issue. They worked with Barn Owl on modifications that classified each camera by location and district which makes retrieving the desired image and location more efficient.
Another sticking point was user roles. Barn Owl made an adjustment allowing multiple users to log in under the same account and provided the ability to select the level of access on a case-by-case basis.
The remote camera system has helped St. Louis County in decision making regarding level of response and deployment timing to winter storm events, which ultimately makes roads safer for the traveling public. The total project cost was $27,612.
The Minnesota Mousetrap Competition and OPERA program are sponsored by the Minnesota Local Road Research Board and administered by Minnesota LTAP.